Vor lauter Baeumen B&B | Harz
Studio
Sleeps 1 - 3
Private Balcony
Kitchenette + Table
140x200cm bed (2021)
Sleeper Couch or Cot (optional)
Private En-Suite with Bathtub
Flatscreen TV
Family Suite
Sleeps 2 - 5
Private Balcony or Terrace
Full Kitchen + Living Room
1 or 2 bedrooms
Private En-Suite
New Mattresses (2022)
Flatscreen TV
Double
Sleeps 1 - 2
Private Balcony (optional)
Seating + Water Kettle
Double bed + Cot (optional)
Private En-Suite
Great Views
Flatscreen TV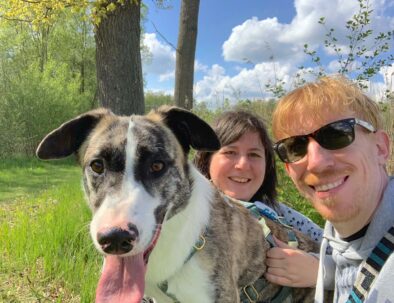 Eline, Sebastian & Samba
Owners
Hello and Welcome! Since 2021 we're the proud owners of our B&B. We would love to meet you soon here Vor lauter Bäumen. Meanwhile, feel free to drop us a line!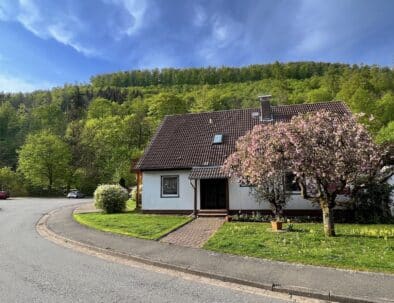 What's in a Name?
"Vor lauter Bäumen B&B" ?!?!
Okay, this one needs a bit of an explanation. Do you know the idiom "cannot see the wood for the many trees"? Basically, "Vor lauter Bäumen translates to "For the many trees". Because we have a lot of them - which you can all see. Promise!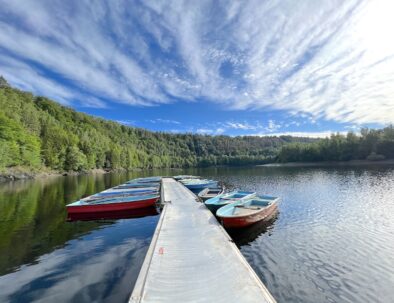 The Harz Region
National Park & much more
The Harz might be one of Germany's best kept secrets. There is so much to do here - both in & outdoors - that we don't even know where to start. Please feel free to ask - or take a look at the link below.
- Harzinfo Tourism Website